No Platform Means No Fighters
After 2 great return events in May and June following on an enforced COVID hiatus, EFC87 left many fans bewildered at it's sheer lack of depth. With many of their champions having moved on to bigger pastures and many others having signed with other promotions, EFC87 was billed by EFC matchmaker, Graeme Cartmell, as a fight card aimed at building new talent. With only 5 of the 22 fighters making their debut (a mere 22%) it fell way short of that mark, and with only 3 fighters having had more than 10 professional fights, EFC87 was nothing more than a developmental event at best, a fact made even more glaring by the retirement of one of its longest serving athletes.
Still Living in the Past
A quick look at the EFC website this week makes this writer wonder if the EFC wants to move forward despite recent innovations. Six of their current champions on their website no longer hold the EFC strap, with five of those "champions" no longer signed with the promotion. A further unpack of the various divisions shows a fight roster filled with athletes that have either retired or moved on to other promotions. It is surely time the EFC updated their fight roster – not just in the cage but also on paper!
Bad Matchmaking Makes For Bad Fights
Catchweight bouts as both the main and co-main events with nothing materially on the line for any of the fighters should be further proof of the shallow roster within the EFC right now. The fact that an entire event was built around four fighters – none of whom where on a winning streak, in fact none of them had won their last fight – shows the sheer desperation of this card!
11 fights, 11 finishes – 8 of which were in the first round, with 5 of those 1stround finishes not even making it past 2 minutes. With not a single main card bout going to the towels, the official fight time for the entire televised main card was a measly 10 minutes and 34 seconds – thank goodness for long walk-outs and verbose fighter introductions!
First Female Referee
Not to rub more salt on the fact that the EFC, and MMA in general, are living in the past is that the date was 3 July 2021 and for the first time in African MMA history, a female referee stepped into the bright lights of a professional MMA event!
This should have your socks blown off because – let me repeat – it was 3 July 2021 and this was happening for the very first time!
Congratulations to Chyrene Strauss for making history in her appearance in the 2ndfight of the night and what would have made the night even more special is that she was part of the action as Vince Bembe emerged victorious on debut with the first ever Von Flue Choke in the EFC.
I cannot wait to see a female referee in charge of a main event – Come On Ladies!!!!!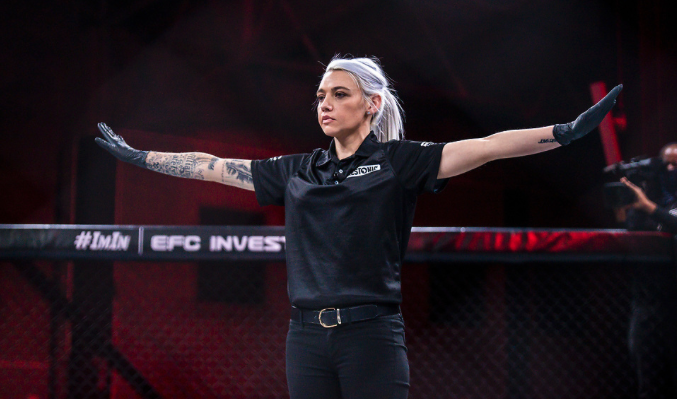 Goodbye to a Legend
Dino Bagattin has officially retired from professional MMA. His fight against Luke Michael at EFC87 was his last and he leaves the hexagon with a professional MMA record of 12-10-1 having reached the very top as the EFC Welterweight Champion back at EFC23 with that legendary war and UD win over Michiel Opperman.
A true legend and trail-blazer for MMA here in South Africa, he will be missed and we at Ruckus Media wish "The Lion" all the best for the future.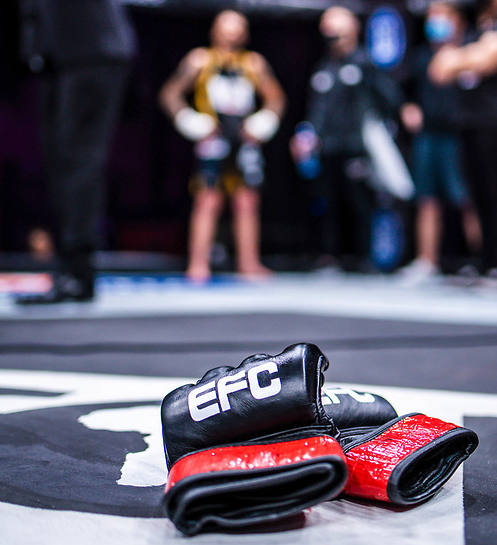 At the end of it all, EFC87 was a bitter-sweet moment.
It was sad that a legend such as Dino Bagattin could not say goodbye in front of the fans he entertained for so many years.
It was sad that Chyrene Straus could not officiate her first fight in front of fans.
It would have been sadder still for fans to have paid money to watch EFC87.
---
Reader's opinions
---